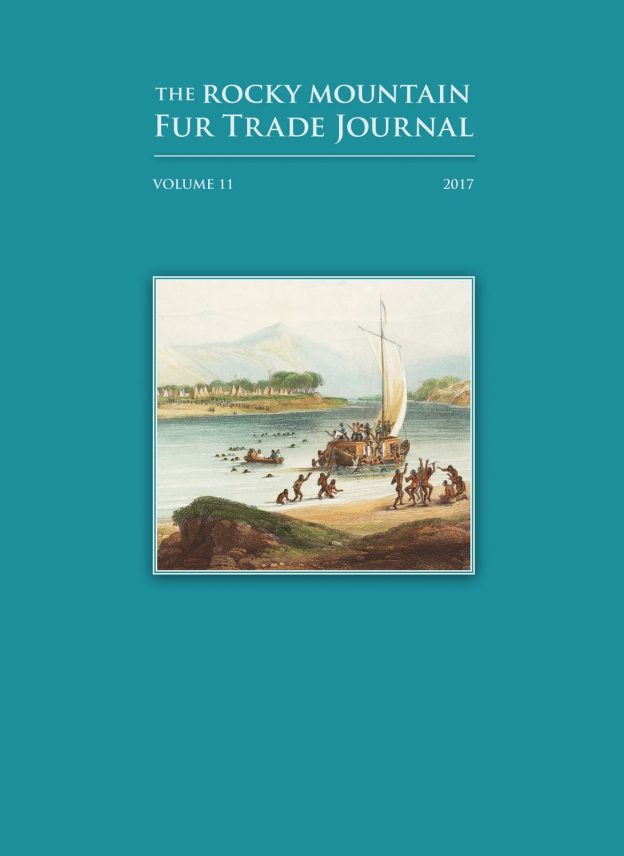 2017 Articles:
The Henry & Ashley Fur Company Keelboat Enterprize                                                                      
Navigation of the dangerous and unpredictable Missouri River claimed many lives and thousands of dollars in trade goods in the early 1800s, including the HAC's Enterprize.            
Two well-known fur trade historians detail the keelboat's misfortune, Ashley's resourceful response, and a possible location of the wreck. by Clay Landry and Jim Hardee
More than Just a Rock: the Manufacture of Gunflints                                                                      
For centuries, trappers and traders relied on dependable gunflints for defense, hunting, and commerce. This article describes the qualities of a superior gunflint and chronicles the revolution of a stone-age craft into an important industry. by Michael P. Schaubs  
The Hudson's Bay Company and the "Youtah" Country, 1825-41                                                  
 The vast reach of the Hudson's Bay Company extended to the Ute Indian territory in the latter years of the Rocky Mountain rendezvous period, as pressure increased from American trappers crossing the Continental Divide. by Dale Topham  
Traps: the Common Denominator                                                                                                          
The portable steel trap, an exponential improvement over snares, spears, nets, and earlier steel traps, revolutionized trapping in North America. Eminent scholar James A. Hanson tracks the evolution of the technology and its deployment by Euro-Americans and Indians. by James A. Hanson, PhD.
Bad Pass Trail: Gateway between the Wind and Yellowstone Rivers                                            
This 30-mile corridor, in use since prehistoric times, connects two important watersheds and provides a detour around the 1,000-foot-deep Big Horn Canyon. Use of the trail by mountain men is documented from 1805 through the end of the rendezvous era. by Mike Bryant