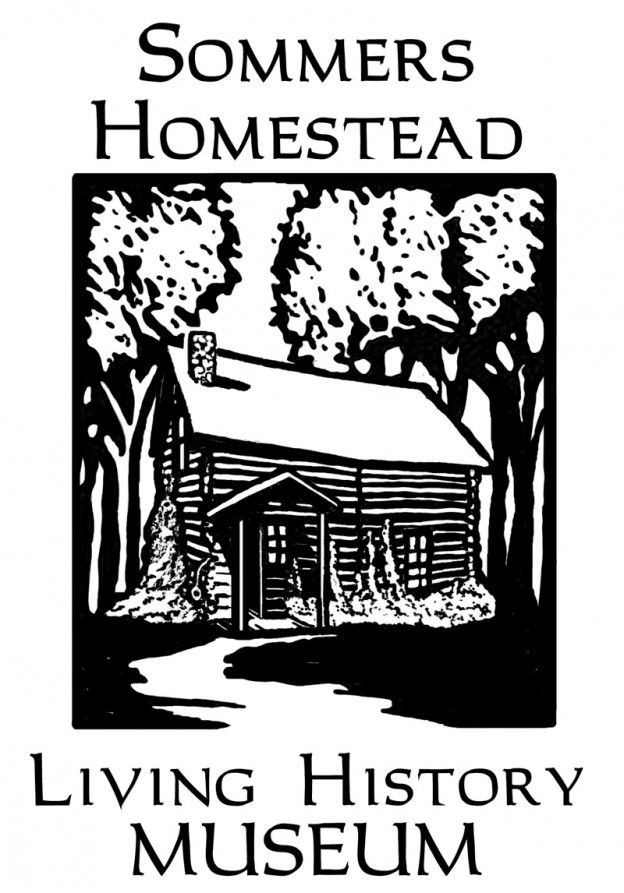 The Sublette County Historical Society (SCHS) joined with Albert and Jonita Sommers on this exciting restoration project. Together with the Sommers', the SCHS has restored the historic Sommers Homestead buildings to preserve them for future interpretation and make them available to the public.
Become a Friend of the Sommers Homestead by donating

now

.
The project restored several of the homestead buildings to use for display, interpretation and living history demonstrations of 1900-1950 era Sublette County homestead life. The homestead is currently open on Friday and Saturday from 10am – 3pm during the summer months and by special arrangement for school groups in spring and fall.
In 2010, Albert and Jonita proposed the project to the Historical Society and donated several buildings featuring the homestead house and provided an 1 acre easement on the land the buildings are located on.  Albert and Jonita also donated some seed money to start renovation including enough to do the new foundation. The Historical Society will own and operate the buildings in close cooperation with Albert and Jonita. Located about 7 miles south of the Cora Y on the Green River Road, the Sommers Ranch homestead is located on the Sommers family ranch which was placed under a conservation easement so the Homestead will continue to be surrounded by the historic ranch landscape.
The homestead house was placed on the National Register of Historic Places in 2009. The first step in the restoration was to lift the house off its foundation and move it aside so construction crews could repair the crumbling concrete foundation. The crews then did structural restoration repairs on any damaged exterior logs of the house, and moved it back onto its foundation.
Additional structures have been rehabilitated and are available to tour, including a chicken coop, an ice house, a cellar, a windmill, and a meat storage building, as well as a working garden. Members of the local community are encouraged to become involved in this living history project to learn more and help with demonstrations of how things worked.
The Sommers Homestead Living History Museum is open Fridays and Saturdays in June, July, and August 10am -3pm.
Become a Friend of the Sommers Homestead by donating now.