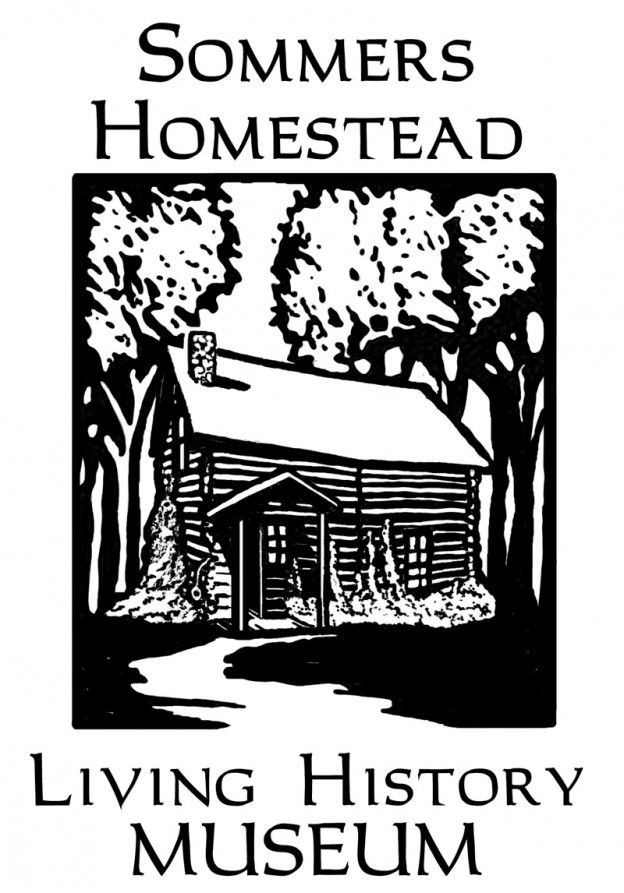 The Sommers Homestead Living History Museum interprets the early homesteading history of the Green River Valley. The historic site is the homestead of the Sommers family, who made their home there in 1907 starting a cattle ranch. Grandchildren Jonita and Albert Sommers donated the buildings and provided the seed money for the restoration of the buildings in 2010 as part of a conservation easement on the property with the Wyoming Stockgrowers Land Trust.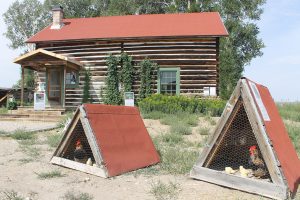 Restored buildings include the 100-year old two-story log homestead house, the shop, log ice house, underground cellar, log bunkhouse, meat house, log barn, and the historic outhouse. The Sommers Ranch Headquarters including the homestead buildings were placed on the National Register of Historic Places in 2009.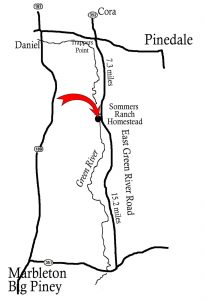 The homestead is open during the summers, June through August, on Saturday and Sunday from 10am – 3pm. It is also open by special arrangement for living history activities for school groups in May and September.
Hands on living history activities include collecting and cleaning chicken eggs, milking a cow, hand washing laundry, finding blocks of ice in the ice house, leathercraft, roping, typing on a typewriter, sewing on a treadle sewing machine, talking on a crank telephone, playing board games and more.
Admission to the historic site is by donation. Each fall at the end of the season on the Sunday of Labor Day weekend, the Homestead holds an Open House in conjunction with honoring the recent inductees into the Wyoming Cowboy Hall of Fame. The event includes a free BBQ lunch with home-made dishes and desserts contributed by members of the community with their favorite family recipes.
The historic site is managed as a cooperative project between the Sublette County Historical Society, the Green River Valley Museum, and the Sommers Family. From 2010 until 2017 the site was operated entirely by volunteers. In 2018 the Historical Society was able to bring on their first paid part-time  person to assist with staffing and operations.
Funding comes from donations and grants. There is also a small gift shop on the site. A Friends of the Sommers Homestead group was started in 2015. In 2018, due to a generous $10,000 donation by the Stella McKinstry estate, an endowment was created for the Homestead.
The Sommers Homestead Living History Museum is located about 7 miles south of the Cora Junction on US 191 on the East Green River Road. For more information, call the Museum of the Mountain Man. (307-367-4101) Photos and more information can be found on the Homestead Facebook page. Private tours are available by special arrangement.
Become a Friend of the Sommers Homestead by donating now.