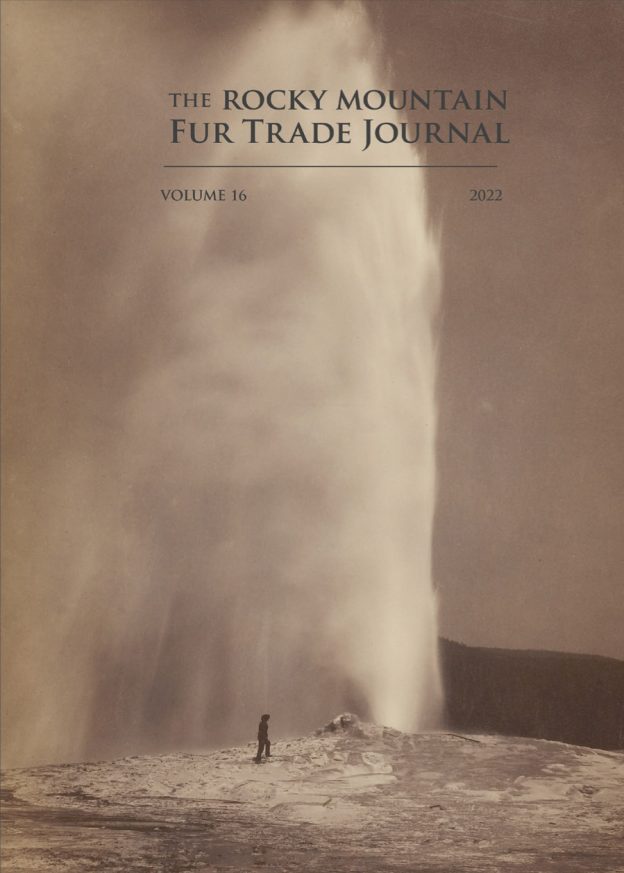 Mountain Men Reveal Yellowstone: Observations of Daniel Potts, Warren Ferris, and Osborne Russell in the 1820s and 1830s
by Dr. Jay Buckley and Nathan Benavidez
Decades before Yellowstone became a national park, the area and its thermal features enthralled mountain men just as they do visitors to the park today, inspiring them to be the first to write down impressions of these wonders.

The First American Mountain Man
by Jim Hardee
The case for a person who should be in consideration for the title of first American mountain man, and he probably isn't the one who first comes to mind.

"Natural Born Indian": The Apprenticeship of Edward Rose, 1807-1810
by Larry E. Morris
An examination of Edward Rose's first years in the mountains, as he mastered the skills of a mountaineer, to become both famous and infamous in the Rocky Mountain fur trade.

Movement and Protection for Rendezvous Caravans: The Ashley System
by Alan McFarland
William H. Ashley, put his experience as a militia officer during the War of 1812 to use as he established methods for moving groups of men and trade goods across western distances, a system that continued in use by Ashley's successors in the Rocky Mountain fur trade.

Jedediah Smith's Twice-Stolen Pistol
by James C. Auld
Tracing the story of Jedediah Smith's pistol, recovered by his brother after Jedediah's death, treasured by members of the Smith family for a century, and finally placed on public display to become the centerpiece of a cold case mystery.

Guiding the Pathfinders
by Jerry Enzler
The government expeditions that explored and surveyed the trapper's west in the decades following the end of the rendezvous were often guided by experienced mountain men whose knowledge of the country made them indispensable living maps.