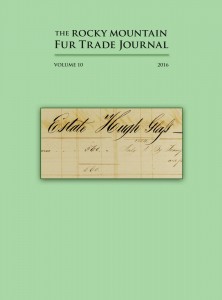 The Rocky Mountain Fur Trade Journal is an academic peer-review publication intended to further the knowledge base and discussion of the Rocky Mountain fur trade era and provide an avenue for researchers to showcase their work.  LIMITED QUANTITIES AVAILABLE!!!
Purchase an annual membership and the 2016 Journal, which will be released July 1,2016, is provided FREE  Click to purchase a membership now!
Volume 11 Call for Papers
Authors Wanted-Click for more information
Writer's Guidelines
Peer Reviewers Wanted-Click for guidelines
Peer Reviewer Application-Click to download application
The tenth annual Rocky Mountain Fur Trade Journal (2016) will debut at Green River Rendezvous Days in Pinedale, Wyoming in July 2016.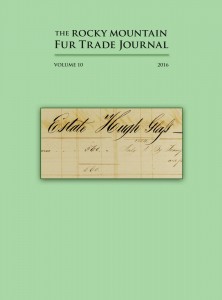 Rocky Mountain Fur Trade Journal – Volume 10 -2016
Full Color Paperback, 8 1/2 x 11
ISBN: 978-0-9973143-0-4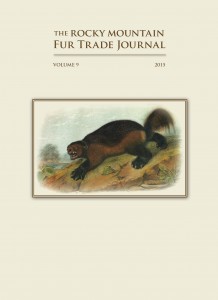 Rocky Mountain Fur Trade Journal – Volume 9- 2015
Full Color Paperback, 8 1/2 x 11
ISBN:  978-0-9768113-9-1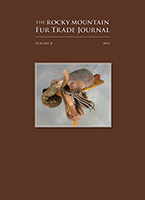 Rocky Mountain Fur Trade Journal-Volume 8-2014
Full Color Paperback, 8-1/2 x 11
ISSN: 1937-0733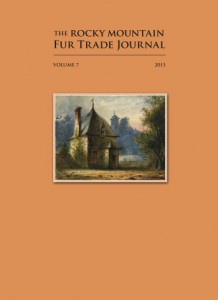 Rocky Mountain Fur Trade Journal-Volume 7-2013
Full Color Paperback, 8-1/2 x 11, 124 pages
ISSN: 1937-0733
Click to view contents or add  to your Shopping Cart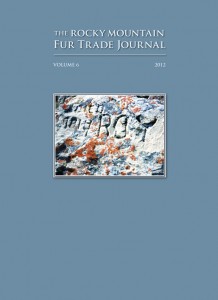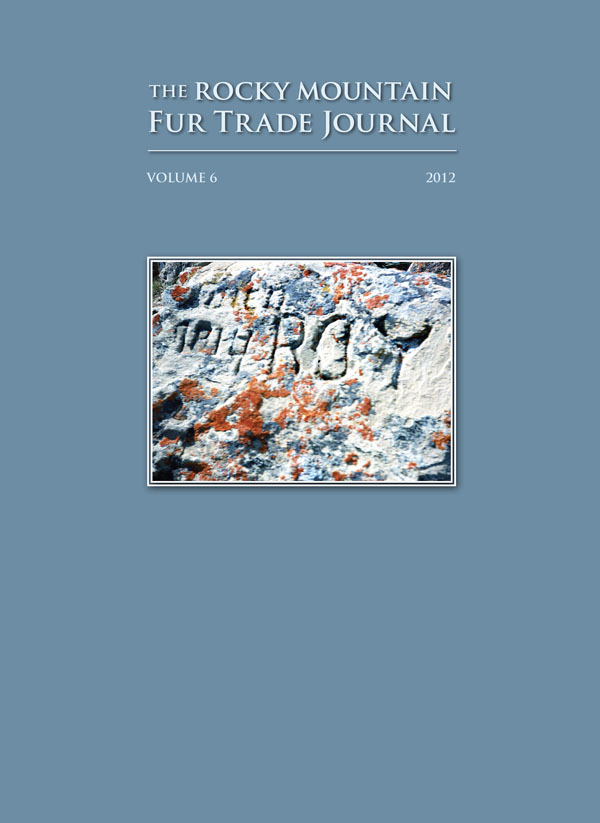 Rocky Mountain Fur Trade Journal-Volume 6-2012
Full Color Paperback, 8-1/2 x 11, 116 pages
ISSN: 1937-0733
Click to view contents or add to your Cart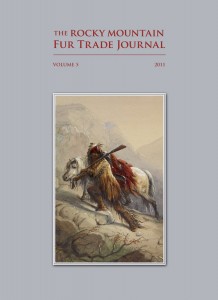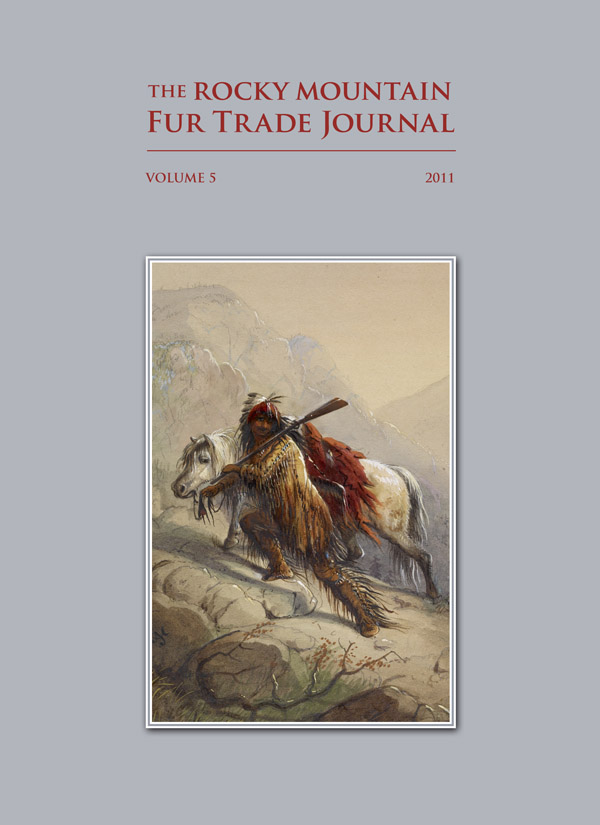 Rocky Mountain Fur Trade Journal-Volume 5-2011
Full Color Paperback, 8-1/2 x 11, 168 pages
ISSN: 1937-0733
Click to view Journal contents or add to your Cart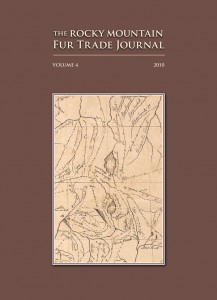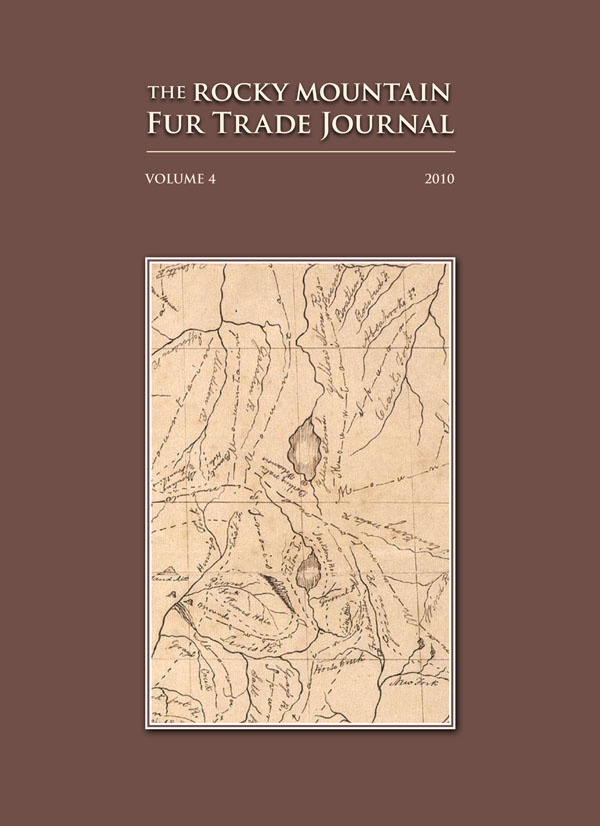 Rocky Mountain Fur Trade Journal-Volume 4 – 2010
Full Color Paperback, 8-1/2 x 11, 160 pages
ISSN: 1937-0733
Click to view Journal contents or add to your Cart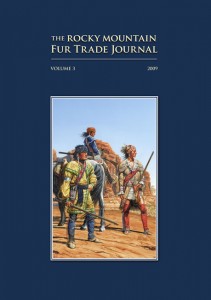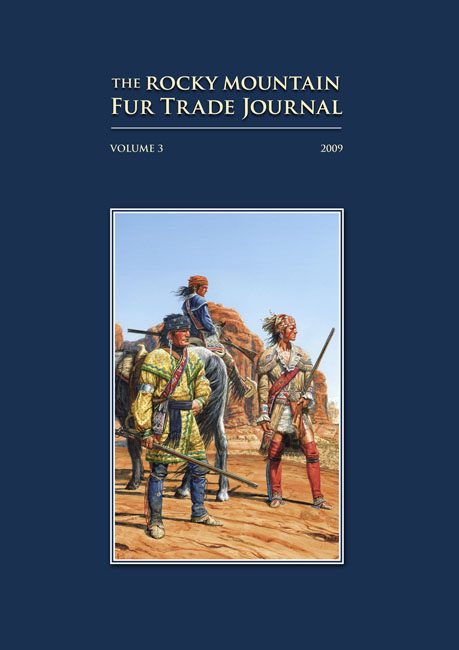 Rocky Mountain Fur Trade Journal-Volume 3 – 2009
SOLD OUT
Full Color Paperback, 8-1/2 x 11, 160 pages
ISSN: 1937-0733
Click to view Journal contents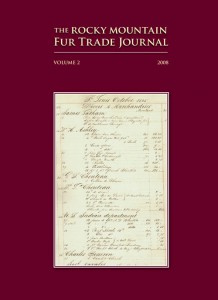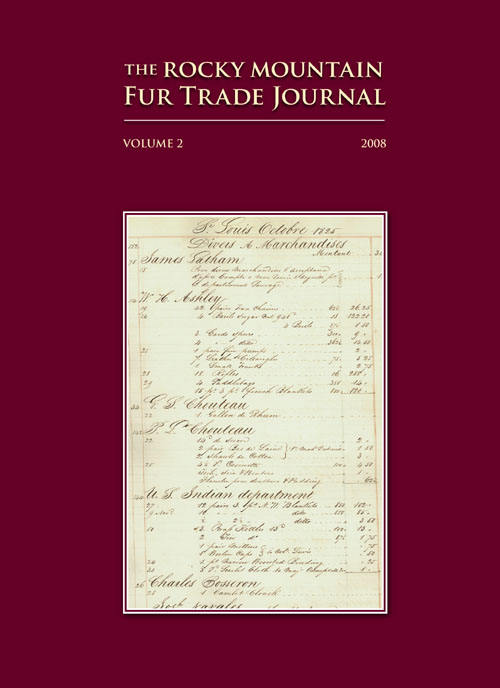 Rocky Mountain Fur Trade Journal-Volume 2 – 2008
SOLD OUT
Full Color Paperback, 8-1/2 x 11, 160 pages
ISSN: 1937-0733
Click to view Journal contents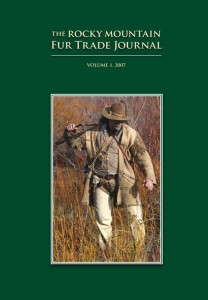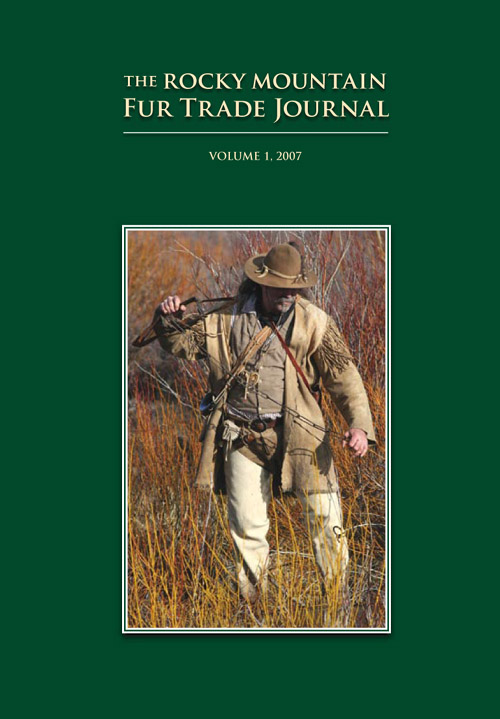 Rocky Mountain Fur Trade Journal-Volume 1 –  2007
SOLD OUT
Full Color Paperback, 8-1/2 x 11, 160 pages
ISSN: 1937-0733
Click to view Journal contents